Edgewater Greyts WebLog
Sunday, October 31, 2004
an angel's wings
Saturday at about 6:55 am my Knight's wings opened and spanned the heavens. I hope that when my time comes she'll come to help show me the way across the rainbow bridge.
I am truly honored to have shared 3 1/2 years of my mortal existence with her. I love you so much, my "
dearest Baby Doe
."
Thursday, October 14, 2004
Columbus Day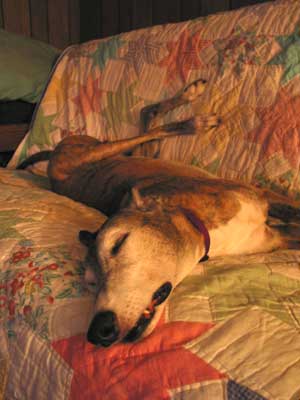 That's my Jack!